Anthropology
A bit more on the anthropological side, but its history goes back 32 000 years…
Also known as Vale do Amanhecer, the Valley of Dawn is a Brazilian religion that was founded in 1957 by Tia Neiva – a 31 year old female truck driver who had a 'vision' about an empire built on the backs of titans. It is a religion based on reincarnation and liberation. Valley of the Dawn encompasses all religions with the exception of Islam. It is Millenarian and messianic and any one can join.
It boasts 30-40000 members and has over 70 external temples throughout Brazil. 90% of its members are of the working and poverty class of Brazil, with the core consisting of the labourers who were left without work after the constructions and completion of the Brazilian capital, Brasilia.
Now, the most fascinating aspect of this religion is its belief system.
The people of the Valley of the Dawn believe that they are the descendants of an alien race from the planet Capella, that came to earth 32 000 years ago. In the ritual known as 'The Consecration Ritual', a space ship flies through the earth's atmosphere twice a day. The spaceship (Amace), is full of a "factory of forces", and is a "spiritual laboratory" for mediums of the cult to use as a cleansing and education tool for malevolent spirits. The purpose of this is to trap the evil spirits by jumping into the sacred waters of the lake, educate them, and then release the know enlightened spirits into the world.
This is just a very summed up look into the cult. It is far more complex, having its own city, laws and bureaucracies. Anyways, check it out. http://www.valleyofdawn.tv/trailer.html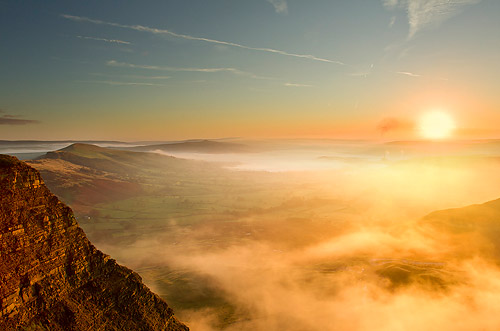 This post is the first piece by new contributor, Claire. Claire is an ancient history and museum studies enthusiast who has completed a degree in Museum Studies at Macquarie University and is planning to start her post-graduate in the next year. She has a fantastic knowledge of the historical and anthropological in addition to several ancient languages and cultures. Happy to have her on board as she contributes firstly to the new facebook page alongside myself.
The new GRAECOMUSE FACEBOOK PAGE is now up and running! Like it to share discussions, news and posts!
Blum, R. and E. Blum (1965). Health and Healing in Rural Greece: A Study of Three Communities. Stanford, Stanford University Press.
This study of rural healing traditions in 1960s Greece is an excellent starting point for those historians who wish to read into the anthropological field. The aim of the book is to provide an understanding health beliefs in the rural societies of Greece by looking at two peasant communities called Dhadhi and Panorio, and a shepherd encampment in the region of Doxario called Saracatzani.
Blum and Blum provide an interesting and complete study of each community based on personal experience in the areas, interviews, statistics and histories. In doing so we are presented with comparison of ancient and modern methods and traditions concerning healing practices. Comparisons are drawn from the ancient literary evidence in relation to homeopathic forms of medicine and beliefs concerning modern technological and rational medicine. Blum and Blum highlight the mutual obligations seen within the traditions and the communities' cooperation.
Unlike many modern scholars dealing with medical traditions in the modern world, Blum and Blum move beyond the herbal and scientific aspects and into discussions of magic and ritual, superstition and midwifery. The study is filled with illuminating figures concerning health practices including issues with water supply, cleanliness and focus on ancient herbal methods over modern medicine. The examples of cures in these communities are particularly interesting and illustrate the uniqueness of the environment and their beliefs. My favourite being the use of mouse oil to cure basically anything. (One takes a mouse, drowns it oil in a jar, leaves the mouse in the jar of oil in the sun for one year, take and apply to affected areas. My only issue is that if you haven't got any handy you will be waiting a very long time for your cure to mature. And I'm also against the drowning of the innocent mouse!!! Poor thing.)
Blum and Blum focus on a range of folk healers and practices specific to both the male and female sexes. The information that they find draws certain conclusions that ancient traditions have been maintained and transferred into the modern rural healing traditions.
For someone who has not read widely on anthropology it was an enlightening introduction to modern scholarship and the links between traditions. Additionally it allows one to clearly see the types of studies undertaken by anthropologists in different environments and how those techniques relate to other disciplines; including archaeology, history, psychology and sociology.
Note that this Blog can be followed by pressing the 'Follow by Email' option on the right hand side of the screen